After graduating from Egerton University in 2007 with a degree in biomedical science, Annie Nyaga expected to land a job soon after and scale the ladder in her career.
She got a job as a purchasing assistant at a firm in Nairobi, but quit after six months because it was boring.
She turned to watermelon farming in Kenya, which was what her parents had been doing for years at their home in Mbeere, Embu County.
It has been nine years since Annie, went into watermelon farming in Kenya, a business that has brought her great joy.
"I settled for watermelon farming in Kenya because they do very well in Mbeere. They are high-yielding, mature faster and do well in the market," says Annie who farms under the trade name Farm2Home.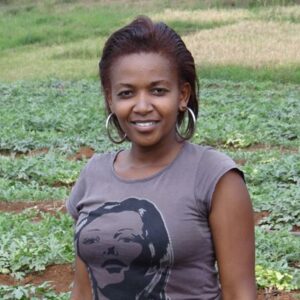 She started growing the fruit on her parents' three-acre farm with a capital outlay of Sh20,000.
She used the money to buy seeds, but soon realised that she needed more to invest in a proper drip irrigation system.
"I did trial runs with seeds from different companies before I discovered that hybrid seeds produce the highest yield."
She plants the seeds in a nursery before transferring the seedlings to the farm after three weeks.
"The whole process, from nursery to harvest, takes about three months depending on the climate and the variety of watermelons as some mature early," she says.
According to her, watermelons require a lot of water especially at fruit-formation stage.
The farmer has invested in a drip irrigation system that includes water pumps, hand spraying guns and pipes. She bought the equipment from the profit she made on her first harvest.